Walking environment
There is a wide range of options thanks to the region's location between Mont Lozère and the Cévennes.
Different mountain ranges to explore:

Mont Lozère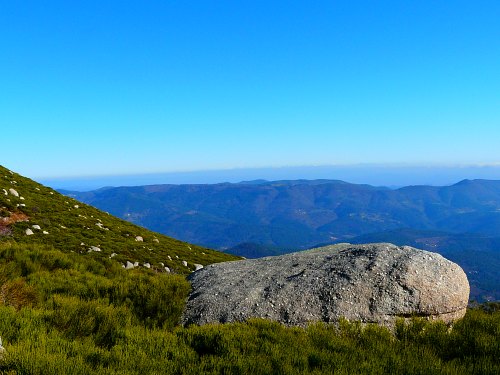 A magnificent granite massif 50km long, 20km wide with a series of heath and, beech forests and prairies used for grazing for the elegant Aubrac cattle and sheep when in pasture, dotted with huge granite boulders as if they had been piled high by a giant hand. Peat bogs with bubbling streams, fields of blueberries, high altitude plateaux covered in wild flowers mirroring the magic of an impressionist painting. This is a magical location which stands aside from the sands of time and imparts an overwhelming sensation of freedom as you walk with the sky for a ceiling listening nothing other than rustling breezes.
Mont Bougès
Standing proud between the Cévennes valleys and Mont Lozère, offering a sweeping view to the south over the Cévennes plateaux and series of valleys unfolding like blue boulders rolling down to the coast, and to the north the vast plateaux of the Lozère. It is a real joy to walk amidst the tall beech trees with their dappled shade, sharing the kingdom of the deer, doe and stags and the paradise of mushroom lovers. The rivers in the Cévennes offer wonderful spots for taking a refreshing dip in their crystal clear waters. A wild and mysterious land dotted with nearly invisible hamlets nestling in the folds of nature.
Ventalon - Vallée Longue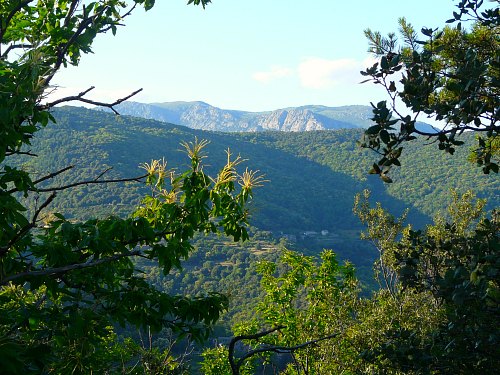 Le Ventalon (1110m), rising above Castagnols, overlooking the Luech Valley and Vallée Longue and which, on fine days, offers a view all the way across to Mont Ventoux, Mont Blanc and the sea. It is the guardian of the secret dales of the Valley Longue which harbour discrete little bathing spots which are a sheer delight when the midday sun imposes a well-earned pause. After your picnic and a good siesta, you can make your way to visit a pretty hamlet nestling in the folds of the valley, enjoying the abundant fruit of nature along the way: raspberries, cherries, blackberries or chestnuts, depending on the season.
The Stevenson Trail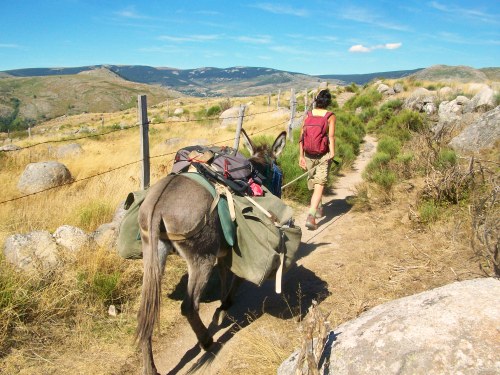 Admire the volcanic plateaux of the Velay, its basalt and pozzolan stone chapels, its fields of lentils, its prairies and little villages dotted around the countryside. Dive into the legends inspired by the mysterious Gévaudan forests. Experience the great outdoors in the true sense of the term on the Mont Lozère amidst the granite chaos and the vast, open landscapes. Then plunge into the blue depths of the Cévennes hills and explore their precious secrets. Such is the adventure which awaits travellers who choose to follow in the footsteps of this exceptional writer, a rebel and humanist who invented, some 130 years ago, the concept of hiking with a donkey for pleasure, freedom and meeting people.